The Heart of London: My Early Days at SOAS University of London as an Arryman Scholar
Hi! My name is Syarifah Namira Fitrania (Namira), and I am honoured to be one of the recipients of Arryman Scholarship 2023. It has been a month since I arrived in London and enjoyed all of the courses of economic policy at SOAS University of London (UoL). On this occasion, I would like to share some of my stories during the last few months leading up to my departure to London and the first months of college.
Three-four months before departure, there were a lot of document requirements to prepare. However, the first thing to be completed after being granted the scholarship was to get the acceptance letter from the university so that we could proceed with the accommodation registration and the UK student visa application. SOAS UoL has prepared numerous options for student accommodation, however, the earlier you apply, the higher your opportunity to get the accommodation you desire.
Arriving several weeks before the first day of study began was a good decision. I dedicated my first week in London to completing all the required documents and adjusting to the new environment. London is such a marvellous city - it is not difficult to fall in love with the city with all the diversity and pluralism it offers, however, it is also a big city with a lot of roads and accessible transport we should be familiar with (luckily, SOAS UoL is at the heart of London).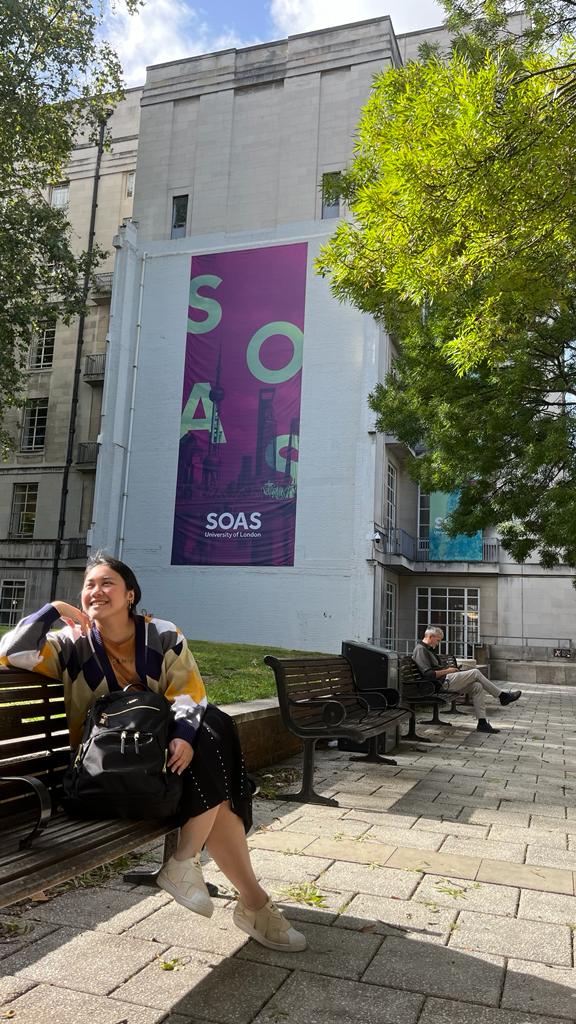 The SOAS UoL welcome week started during my second week in London. In this period, induction about the courses, lectures, facilities (the library is at the top of my favourite list), and everything related to campus and learning occurred. I also found it easy to fall in love with SOAS UoL. International students comprise around 50% of all students, and they emphasise in promoting equality, diversity, tolerance, and cultural understanding (not to mention the professionalism of the academia and the availability of many exciting choices of courses). Feeling safe with the conducive environment, I stepped in confidently on my first day of lecture up until now.
Adjustment took time, but I was lucky to be surrounded by many good people who were very helpful here in London and Indonesia. Last but foremost, I would like to express my gratitude to ISRSF and the team for all the support and companionship throughout my journey up until now. Whether small or big, may all of our endeavours contribute to a better Indonesia. Let's make impacts with Arryman.