Arryman Fellows, Arryman Scholars and Arryman Graduates
Arryman Fellows
The Indonesian Scholarship and Research Support Foundation awards Arryman Fellows to promising young Indonesians, who passionately intend to become leading scholars in the fields of political science, history, law, journalism and communications, anthropology, sociology and public policy. Arryman Fellows are awarded a one-year grant to engage in intensive preparation for doctoral studies at Northwestern University, Chicago, USA as non-degree graduate students. Arryman Fellows will take graduate classes for credit, receive graduate-level English language training, audit university classes related to their chosen field of study, and write a major research paper. Arryman Fellows will also have opportunities to attend conferences and workshops, and present their research at symposia. Fellows will develop a close relationship with faculty mentors in their chosen university department. These mentors will guide the Fellows in the process of applying for admission to the Ph.D. program in the spring. Exceptional Arryman Fellows who are successfully admitted for the Ph.D. are eligible to become Arryman Scholars.
Arryman Scholars
Arryman Fellows are eligible to get selected as Arryman Scholars, who will be awarded a grant that covers up to six years of study toward the Ph.D degree. Arryman Scholars receive tuition, a stipend for living expenses, a book acquisition budget, travel and research support, as well as other funding to advance their scholarly development. The first cohort of Arryman Scholars will be selected in early 2013 and will start pursuing their Ph.D. program in Northwestern University beginning in fall 2013. Arryman Scholars are an academic investment for Indonesia's future scholars, funded by Indonesian-based and Indonesian-owned corporations as well as major foundations. The idea behind the Arryman Scholars program is to create a vibrant stratum of scholars – not simply university professors – to serve Indonesian society through scholarly/academic pursuits. The first Arryman Scholars are expected to obtain their Ph.D. degree in 2019. This group of highly selected, strategically trained scholars will become a transformative element in Indonesian society for generations to come. They will also play a vital role in contributing an "Indonesian voice" to international debates and ideas about Indonesia. Like all efforts in the field of education, this represents a long-term investment in the country's future.
Arryman Graduates
Having studied for up to six years and successfully defended their dissertations, Arryman Scholars graduate with Ph.D. and are ready to become transformative elements in Indonesian society for generations to come. In line with that, hopefully, they will play a vital role in contributing an "Indonesian voice" to international debates and ideas about Indonesia.
Dr. Arif Arryman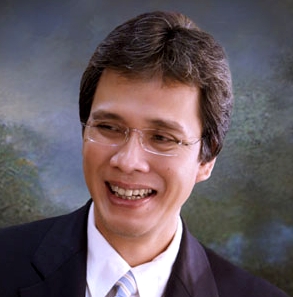 The Fellows and Scholars are named after the late Dr. Arif Arryman (1956 – 2010). Arryman was a cosmopolitan Indonesian whose exemplary life and career spanned academia, business, government, and civil society. A consummate intellectual, Arryman was incorruptible (he handled Sarbanes Oxley compliance for Telkom) and inspirational. He managed to be deeply critical of Indonesia and a determined advocate for transformative change, while also being constructive and diplomatic. He was known for his vision, insights, and global perspective. Arryman was devoted to education and served as one of the inspirations and architects of Indonesia's relationships with the Harvard Kennedy School and Northwestern University. He was also a man of good cheer and humor. Arryman was taken from his family, friends, and from Indonesia at the young age of 54. This educational initiative named in his honor, and made possible through the generous support of major corporate and foundation donors, carries forward a commitment to cultivating and supporting world-class scholars in and for Indonesia.