2013 Arryman Fellows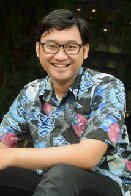 Luthfi Adam graduated in 2007 from Padjajaran University majoring in Communication Science. He completed his master's degree at Gadjah Mada University in Cultural and Media Studies in 2011. Luthfi was an associate faculty member in Paramadina University's Communication Science Department. He has published several journal articles in the field of communications. In addition, Luthfi is also a film maker, a scriptwriter, and a director of several documentary films. Luthfi intends to pursue his doctorate in History and Communication Studies.



Muhammad Fajar is a 2007 graduate of the University of Indonesia, majoring in Sociology. He was awarded the Netherlands Fellowship Program (NFP) to pursue his master's degree at the Institute of Social Studies (ISS), The Hague, in 2011. His master's thesis examined Indonesia's Leftist movement in the postauthoritarian era. Fajar worked for a democracy promotion NGO in Jakarta from 2008 to 2011. He published numerous journal and academic articles. His research interests cover a wide-range of issues from democratic transitions, social movements, party politics, and public policy. Fajar will pursue his doctorate in Political Science.



Najmu Laila Sopian graduated from the University of Indonesia Law School in 2012. She won many distinctions during her student days. She was among the top graduates of her class, the best student of 2011, and awarded the best bachelor thesis at the Law School in 2012. Najmu was the managing editor of Jurist Law Review, a junior researcher and assistant editor at the Law School's Center for International Studies, and a Senior Partner Assistant and Associate at the Lubis, Santosa & Maramis law firm. She has a wide-range of research interests including economic, social, and cultural rights; rule of law; Adat law, and access to justice; legal reform; environmental and natural resource law; and global justice. Najmu will pursue her doctorate in Political Science.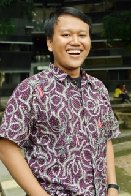 Rahardhika Arista Utama graduated in 2012 from the University of Indonesia majoring in Sociology. He received numerous awards during his student days, such as the 2011 Most Outstanding Student in the Social and Political Sciences Faculty, and the Fourth Best Idea of International Hult Global Case Challenge Housing Track, London, 2012. Dhika's interest in research was shown by his involvement in various research projects since he was a sophomore. He published some of his research as policy papers and journal articles. He serves as an assistant managing editor of Masyarakat, the University of Indonesia's sociological journal. Dhika will pursue his doctorate in Sociology.