2012 Arryman Fellows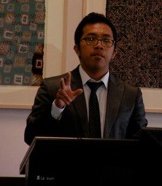 Gde Dwitya Arief Metera graduated in 2009 from the English Department at Gadjah Mada University in Yogyakarta with strong academic interests in cultural studies, particularly in art and social change. He just finished his master degree in religious studies at Gadjah Mada University. He was awarded a Graduate Student Fellowship by the Asian Research Institute at National University of Singapore in 2011. Gde intends to pursue his doctorate in cultural studies exploring the intersection of religion, society, and politics.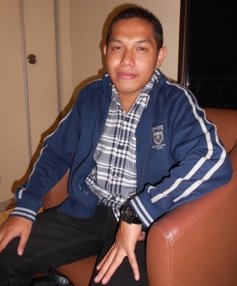 Hipolitus Yolisandry Ringgi is a political scientist who graduated from Pembangunan Nasional University Veteran in Yogyakarta in 2006. He is currently finishing his master's degree in political science at the University of Indonesia's Graduate School, where he is also a research fellow at Pacivis, a center conducting cross-border research for an emerging civil society. He has published several academic and journalistic articles and he intends to pursue a comparative study of the Indonesian, Thai, and Filipino militaries in the context of democratic consolidation.




Danang Kurniadi is a researcher at the Center for Anti-Corruption Studies (PuKAT) at the Law Faculty, Gadjah Mada University. He graduated in 2009 from UGM's law school writing a thesis entitled "Separation of Powers and Its Implications for Democracy in Indonesia's Post-Constitutional Reform." Danang is a distinguished debater, placing 1st in 2008 and 3rd in 2009 in the National Debate Competition held by the Constitutional Court. His research during his Fellow year will focus on the relations between regime transition, democratization, and political institutions. He has a strong interest in law and politics, development, and comparative institutions.