First Month in Chicago!
After landing safely last month, our Arryman Fellows have been busy! They have been going out and about Chicago and Evanston.
Grant Park was the first stop for Norman and Shindu as they attended the Tastes of Chicago, an annual culinary festival that celebrates the city's diverse culinary selections. There are hundreds of restaurants, stands, and various other kinds of food vendors from all over the Windy City. They also got to taste some Tamales and Paletas popsicles, which are authentic Mexican foods.
Other than attending the Tastes of Chicago, Norman an Shindu also took the time to visit the Art Institute of Chicago. The gigantic art gallery is home to masterpieces by Pablo Picasso, Claude Monet, Georges Seurat, Vincent van Gogh, and many others. Navigating the halls of the gallery with the second largest collection in the United States is not a day's task. But that even so, both our fellows still got the chance to experience the beauty of artworks from all over the world on their visit.
Another Chicago landmark that they visit was the Museum of Science and Industry. The museum, the second largest science museum in the western hemisphere, is home to an extensive collection of exhibits. It houses more than 2,000 of them! Norman and Shindu got the chance to see a German World War II submarine, the U-505 and attend the exhibition on the United States' space program from time to time. They had a great time here as they think that the museum is very interactive for visitors from children to adults.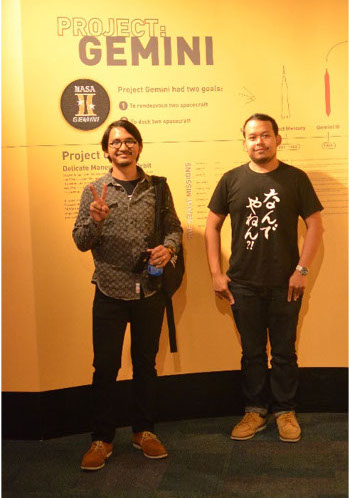 Are you also hoping to get the chance to be an Arryman Fellow like Norman and Shindu? Visit the links at our homepage to view our essay competitions and how to apply for the 2016 Arryman Scholarship!