ISRSF Discussion at @AMERICA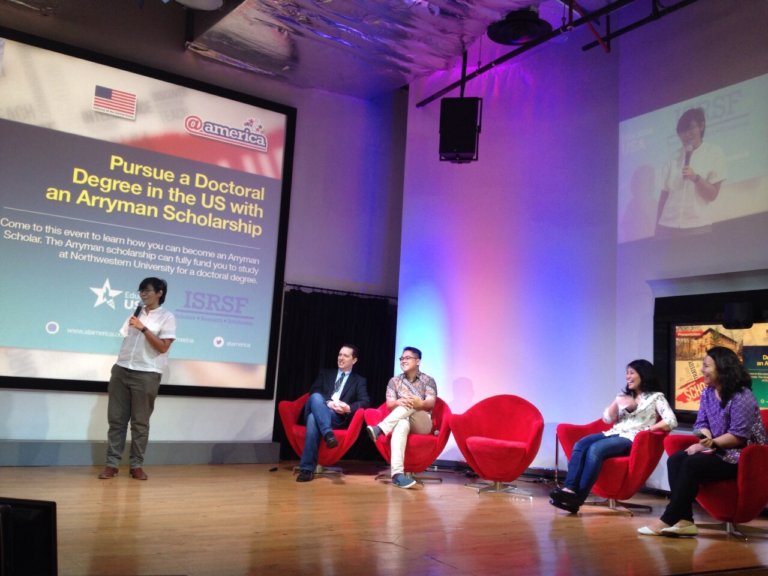 In 19 June 2015, ISRSF held a discussion at @america, Pacific Place Mall, South Jakarta. The agenda of the seminar is to introduce the candidates of next year's Arryman Fellowship to the nature of the scholarship. Also, the seminar is held to celebrate the opening of the general application for the 2016 ISRSF Arryman Fellows Scholarship.
For the event, we invited a number of the 2016 Arryman Fellows Women candidates to come and chat with the 2014 Arryman Fellows. They were all given stories and how life is in Chicago and specifically, Northwestern University and there was a Q&A session as well to give the chance for the candidates to ask questions about last year fellows' experiences. Other than the fellows, candidates were also given the chance to ask the ISRSF team and Prof. Jeffrey Winters about the scholarship and its consequences.
So, with that, the 2016 Arryman Fellows Scholarship is officially open. To apply, please navigate around our website to find out about the requirements and more information. Good luck and we hope to see you soon!